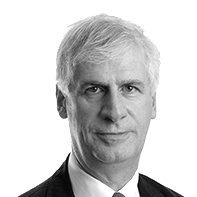 Chris Tane

Chairman

Chris has 35 years' experience in the chemical industry, primarily in commodity products such as fluorochemicals, chlorine, chloromethanes, chlor-alkali and PVC. Having held a variety of senior management positions with ICI, Chris has spent the last 19 years with INEOS, the past 14 of which have been as CEO of INEOS ChlorVinyls and, since its formation in 2015, INOVYN. In January 2020, Chris was appointed Chairman of INOVYN in addition to his existing roles as Chairman of INEOS Automotive and Director of Belstaff.

Chris was a previous chairman of Euro Chlor; member of the boards of the European Council of Vinyl Manufacturers and VinylPlus; and member of the Council of the Chemical Industries Association in the UK.

Chris has a degree in French and German from the University of Oxford.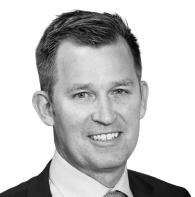 Geir Tuft

Chief Executive Officer

Geir has 29 years' business experience gained within large industrial companies spanning oil & energy, chemicals (including chlorvinyls) and IT/management consulting.

Having held numerous senior positions within industry, including CFO and Commercial Director of Hydro Polymers, Geir joined INEOS in 2008 when it acquired the business from Norsk Hydro.

Since then, Geir has held commercial and executive roles within INEOS's vinyls, olefins and polymers businesses. He was instrumental in some of INEOS' largest transformation projects, including the turnaround of the Grangemouth refinery in 2012 and more recently its entry into oil and gas. Prior to joining INOVYN, Geir was CEO of INEOS Oil & Gas.

Geir will represent INOVYN on the Steering Board of Plastics Europe.

He has a degree in Business Logistics from Vaxjo University in Sweden.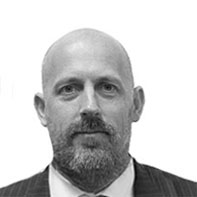 Mike Maher

Chief Financial Officer

Mike qualified as a Chartered Accountant with KPMG in 1994 and has spent the last 20 years in the chemical industry. Prior to joining INEOS in 2001, Mike held senior management positions with Syngenta and ICI. Having held the position of CFO for four INEOS businesses, including most recently INEOS ChlorVinyls, Mike was instrumental in the formation of Kerling Plc in 2010.

Mike has a degree in Business Studies from The University of Manchester Institute of Science and Technology.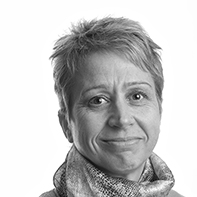 Julie Taylorson

Procurement Director

Julie has 32 years of experience in the chemical industry, half of which have been spent in senior procurement positions. Julie has worked at INEOS for 13 years and has operated at Procurement Director level since 2007.

Julie is a Chartered Accountant and has a degree in Chemistry from the University of Bradford.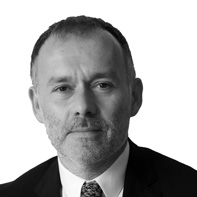 Paul Daniels

Operations Director

Paul is a chartered chemical engineer, with 29 years' experience in the chemical industry, the last 20 years having been in various senior management positions with the chlor-alkali, vinyls and derivatives businesses of ICI and INEOS, which are now part of INOVYN.

Paul has spent the vast majority of his career in operations, including the management of INEOS's Runcorn Site from 2007 to 2011. He subsequently led the integration of the ex Tessenderlo Chemie assets into INEOS and was the INEOS operations lead in the formation of INOVYN.

Paul was appointed Operations Director for INOVYN in July 2016, prior to which he led the Manufacturing Excellence organisation, with responsibility for day-to-day performance management through to major project implementation.

Paul has a degree in Chemical Engineering from The University of Manchester Institute of Science and Technology.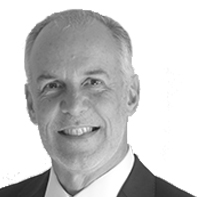 Filipe Constant

Business Director

Filipe started his career with Solvay and over his 30 year tenure has held senior positions in operations, commercial and general management areas in various countries. He has worked in both chemicals and vinyls, most recently as Managing Director of SolVin, a Joint Venture of Solvay with BASF.

In the course of his career Filipe has served on the boards of several trade associations including Chlorine Institute (US), Euro Chlor (also as Chairman); the European Council of Vinyl Manufacturers (also as Chairman); and VinylPlus (also as Chairman).

Filipe has a degree in Chemical Engineering from Instituto Superior Técnico (Lisbon) and holds a qualification in Business Administration from INSEAD.