Our products are used in some of the most demanding applications and are fundamental raw materials for industry sectors as diverse as automotive; building and construction; paints and adhesives; food; healthcare and medical; personal care; pulp and paper; textiles; and water treatment.
With more than 4,200 employees, INEOS Inovyn has manufacturing, sales and marketing operations in eight countries across Europe. Our well-invested, world-scale assets are complemented by an extensive international supply chain, which provides INEOS Inovyn with an excellent competitive position around the world.
PLAY VIDEO
INEOS Inovyn's strengths are:
- Chain integration that will sustain a long term competitive position
- A broad product portfolio
- High quality assets, people and leading product technology
- A combined asset base underpinning reliability and consistency of supply
- A significant focus on safety, health and environmental sustainability
- Active product development for all key markets

Locations: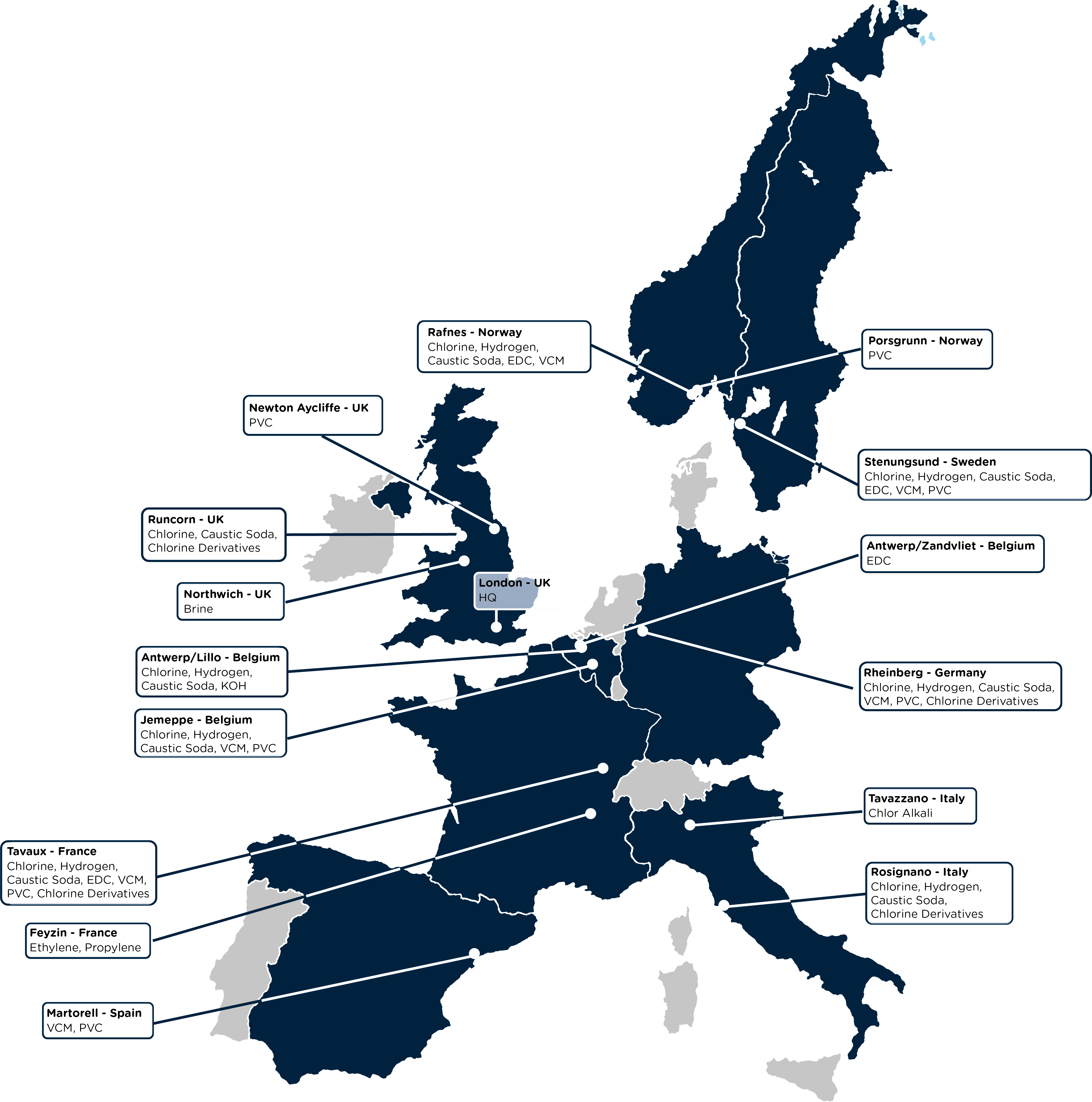 INEOS Inovyn market share by key products:
General Purpose Vinyls – #1 in Europe
Specialty Vinyls – #1 in Europe
Chlorine – #1 in Europe
Caustic Soda – #1 in Europe
Caustic Potash – #1 in Europe
Chloromethanes – #3 in Europe
Epichlorohydrin – #1 in Europe (merchant market)
Allyl Chloride – #1 in Europe
Chlorinated Paraffins – #1 in Europe

INEOS Inovyn Inward Investments:
INEOS Inovyn operates a number of large, well-invested manufacturing facilities throughout Western Europe.
Partners looking to expand their manufacturing or R&D capabilities within Europe are warmly invited to co-locate on an INEOS Inovyn site.
For more information, please see www.inovyninwardinvestment.com