Approximately 200 companies across the PVC value chain are united in support of VinylPlus®, as well as over 150 recycling partners. INOVYN is the main provider of both financial and management support to the VinylPlus® programme.
The programme has been developed in an open process of stakeholder dialogue including private companies, NGOs, regulators, civil society representatives, and PVC users. It extends to the EU-28 plus Norway and Switzerland.
So what is VinylPlus®?


A Voluntary Commitment that works
VinylPlus® has been widely recognised for its success as one of the few industry voluntary commitments that has delivered measurable progress.
Framework for Sustainable Development
The Natural Step team provides both a framework for sustainable development as well as guidance & structure and is seen as the 'critical partner' to the VinylPlus® programme.
The VinylPlus® Voluntary Commitment identifies 5 key Sustainability Challenges as priorities according to The Natural Step's System Conditions for a Sustainable Society.
Annual Progress Report
Each year VinylPlus® prepares a Progress Report that is independently audited and verified by third parties. You can view the full interactive PDF of the Progress Report 2018 by clicking here.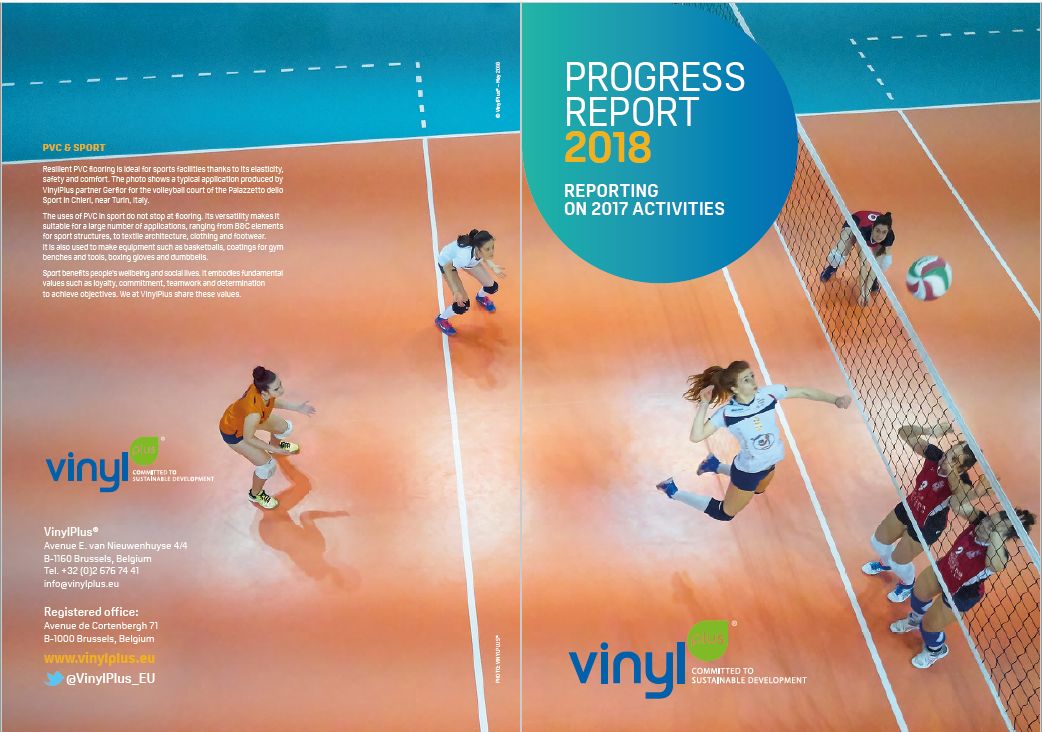 Progress highlights
1. Controlled Loop Management
639,648 tonnes of PVC recycled in 2017 within the VinylPlus® framework. On-track to achieve 800,000 tonnes per annum PVC recycling target by 2020.
2. Organochlorine Emissions
PVC resin producers committed to achieving full compliance with the European Council of Vinyl Manufacturers (ECVM) Industry Charter by 2020. INOVYN is already in full compliance with current Charter standards.
3. Sustainable Use of Additives
'Additives Sustainability Footprint' science based methodology for assessing the sustainable use of additives in PVC products.
4. Sustainable Use of Energy and Raw Materials
New verification ongoing on ECVM members' energy consumption data for 2016-2017 to check progress towards the 20% reduction target by 2020. 10.2% reduction already achieved in 2013.
5. Sustainability Awareness
The VinylPlus® Product label was implemented for the window sector. VinylPlus® is registered as a SMART partnership on the UN partnership for the SDGs (Sustainable Development Goals) platform.
INOVYN's involvement
Want to know more?
You can find out much more about VinylPlus® by visiting the dedicated website at www.vinylplus.eu