INOVYN is organising regular webinars for customers during 2020.
The webinars, hosted by our technical experts, focus on specific topics concerning specialty PVC resins and their efficient use in different applications.
The webinars are designed to help our customers to better understand theoretical and practical aspects of our products and how to improve performance of specific applications.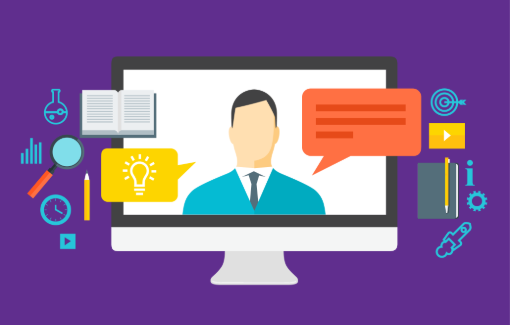 WEBINAR CALENDAR
Details of our webinars for 2020 can be found below:
Subject
When
Registration

Benefits of using Extender in paste applications

9th June, 2020

Due to high demand, we will run one more session of this webinar on
9th June 15:00 CEST (GMT+2).

Click here to register

High performance PVC resins for lightweight tech textiles

September 2020
Not yet open

Copolymer for higher productivity and energy savings

December 2020
Not yet open
UPCOMING WEBINAR
Due to high demand, we will run the webinar on the topic on 'Benefits of using Extender in paste applications' again on 9th June, 2020.
Description:
Thanks to the use of our Extender resin, the formulation of a PVC plastisol gets a new degree of freedom. The resin enables modification of the plastisol viscosity without having a noticeable impact on the properties of the finished product. Extender resin also allows the incorporation of mineral fillers whilst maintaining a constant viscosity.
All these new benefits will be described in our next webinar.
Agenda:
What is an Extender resin
What is the benefit of using it
Effect on the plastisol formulation
- Enabling the reduction of plasticizer content
- Improving the acceptance of mineral filler
PAST WEBINARS
| | |
| --- | --- |
| Subject | When |
| Viscosity basics in paste PVC | 4th February, 2020 |
| Benefits of using Extender in paste applications | 14th May, 2020 |
HOW DO I REGISTER?
The webinars will be run using Zoom. Each webinar (45 - 60 mins) will be by invitation only, with registration opening approximately 4 weeks in advance (see above calendar).
To register for a specific webinar please click on the registration link when published above. Once registration is confirmed you will receive an email with a link to the webinar.
Registration is free of charge.
Need more information?
For more information on our webinar programme, or for any technical difficulties in accessing the software, please contact nikola.laurier@inovyn.com.